OUR MISSION:
To spread the loving Word of God. 
Every creation or product made comes with a Handmade Scripture Pendant. All products raise money for Missions supporting our communities in need. 
I wear a scripture tag everyday on my necklace and recently, I have had many requests to purchase just the Scripture Pendant tags themselves as necklaces so here's to a blessed thank you for all your support. Proceeds of Scarlett Proverbs sales are donated to Mission Organizations locally and abroad.                       


the inspiration that started "SCARLETT PROVERBS": 
"The sower soweth the Word."
Mark 4:14  KJV

   All products are lovingly handmade
 by Melanie Scarlett Dame.
Scarlett Proverbs was born from passion, necessity, and most of all God's Love. While in the midst of unbeknownst battles, I was led to create. Spreading God's words one product at a time. I was asked to create hats, clothing, and more for people, then the next question was "what will your tags be?" I was inspired to make a gift to every customer. A handmade Glass Scripture Pendant containing the Word of God. Since I was a young girl, I have claimed in prayer Proverbs chapter 31. The story of "the  virtuous woman", that one day I may be, and still listening to Gods lamp at my feet guiding me everyday to be a model of that description. This is the Proverbs of the life God has honored me. Trusting in Faith that He has guided me with His wisdom and understanding to where I am today.

Proverbs 31:10-31 KJV


10 

Who can find a virtuous woman? for her price is far above rubies.


11 

The heart of her husband doth safely trust in her, so that he shall have no need of spoil.


12 

She will do him good and not evil all the days of her life.


13 

She seeketh wool, and flax, and worketh willingly with her hands.


14 

She is like the merchants' ships; she bringeth her food from afar.


15 

She riseth also while it is yet night, and giveth meat to her household, and a portion to her maidens.


16 

She considereth a field, and buyeth it: with the fruit of her hands she planteth a vineyard.


17 

She girdeth her loins with strength, and strengtheneth her arms.


18 

She perceiveth that her merchandise is good: her candle goeth not out by night.


19 

She layeth her hands to the spindle, and her hands hold the distaff.


20 

She stretcheth out her hand to the poor; yea, she reacheth forth her hands to the needy.


21 

She is not afraid of the snow for her household: for all her household are clothed with scarlet.


22 

She maketh herself coverings of tapestry; her clothing is silk and purple.


23 

Her husband is known in the gates, when he sitteth among the elders of the land.


24 

She maketh fine linen, and selleth it; and delivereth girdles unto the merchant.


25 

Strength and honour are her clothing; and she shall rejoice in time to come.


26 

She openeth her mouth with wisdom; and in her tongue is the law of kindness.


27 

She looketh well to the ways of her household, and eateth not the bread of idleness.


28 

Her children arise up, and call her blessed; her husband also, and he praiseth her.


29 

Many daughters have done virtuously, but thou excellest them all.


30 

Favour is deceitful, and beauty is vain: but a woman that feareth the 

Lord

, she shall be praised.

31 

Give her of the fruit of her hands; and let her own works praise her in the gates.
Proverbs 1:8-9 KJV "My son, hear the instruction of thy father, and forsake not the law of thy mother: For they shall be an ornament of grace unto thy head, and chains about thy neck." 
Proverbs 6:20-23 KJV
20 My son, keep thy father's commandment, and forsake not the law of thy mother: 
21 Bind them continually upon thine heart, and tie them about thy neck.  
22 When thou goest, it shall lead thee; when thou sleepest, it shall keep thee; and when thou awakest, it shall talk with thee.  
23 For the commandment is a lamp; and the law is light; and reproofs of instruction are the way of life:
About "Scarlett Proverbs"


"Scarlett" is my maiden 

last name,  but the story isn't about me.

I am thankful for all of those that have come before me and God's wisdom and plan for our lives that led to today; with our family history dating back to the twelfth century meaning "one who was a dealer or maker of scarlet ".  I am thankful to have the opportunity to take my turn on this path.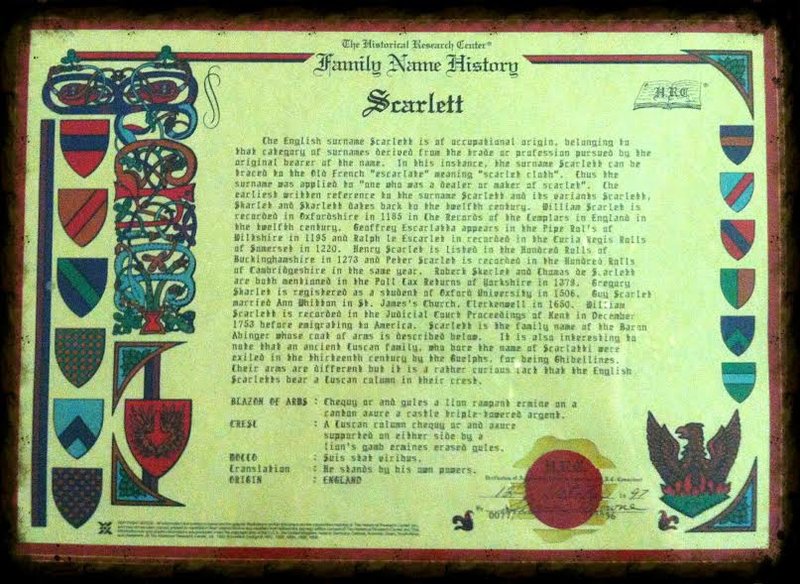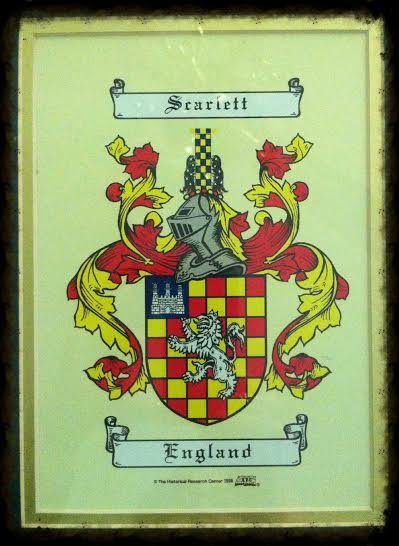 "Proverbs"
Every Scarlett Proverbs product comes with a glass handmade scripture pendant as our gift to you. I am honored to be a messenger sharing the saving powerful Word of God. 


What is a Proverb?
Proverbs 1:2-6 KJV
2 To know wisdom and instruction; to perceive the words of understanding;

3 To receive the instruction of wisdom, justice, and judgment, and equity;

4 To give subtilty to the simple, to the young man knowledge and discretion.

5 A wise man will hear, and will increase learning; and a man of understanding shall attain unto wise counsels:

6 To understand a proverb, and the interpretation; the words of the wise, and their dark sayings.




Proverbs 4:23 KJV

23 Keep thy heart with all diligence; for out of it are the issues of life.

.......With Joy & Peace
~ Lovingly Handmade,
Melanie Scarlett Dame